SUSTAINABILITY
Environment
We seek to manage and minimise our impact on the environment, wherever we operate.
As part of our work on the Aurukun Bauxite Project, we have been collaborating with the Traditional Owners to survey environmental and cultural values of the land and waters that might be affected by our activities.
Studying the land and waters
The study work is helping us build our knowledge of the land and waters in our project area.
We use this information to look for ways to minimise our impact on the environment and avoid any locations of significance to the community.
Environmental Impact Statement
The project requires environmental approval from the Queensland and Federal Governments. An Environmental Impact Statement (EIS) is currently being prepared as part of this approval process.
Key areas studied as part of preparing the EIS include:
terrestrial ecology
marine ecology and coastal processes
groundwater
surface water and aquatic ecology
social and economic impact
traffic and transportation.
This information will be submitted as part of the EIS to the Queensland Government and made publicly available for comment. A draft EIS has been prepared and is going through review with the relevant government agencies prior to publication.
Stakeholder consultation
Comprehensive stakeholder consultation is taking place as part of the EIS preparation and review.
Stakeholders, including Traditional Owners, Aurukun community members, regional stakeholders and government agencies, have been consulted to scope issues. This has involved us providing information about the project and listening to issues, queries and concerns.
We compiled stakeholders' issues and provided a summary (PDF 1.1MB) acknowledging our intention to address these matters through the EIS process.
As part of the EIS preparation, we are ensuring Traditional Owners get a more detailed review of particular sections of importance to them. This will continue as we seek an informed agreement for development of the project.
Post-mine planning
An important feature of planning for the Aurukun Bauxite Project is developing a Progressive Rehabilitation and Closure Plan as required under Queensland legislation.
This involves early discussions with Traditional Owners regarding their aspirations for post-mining land uses and developing plans that seek to achieve those outcomes.
We respect the unique relationship the Indigenous people have with their land and waters, and their sense of responsibility for its protection.
Through their close involvement and participation in our project, we hope to support their fulfilment of that responsibility, which has been passed through their families for thousands of years.
Read more about sustainability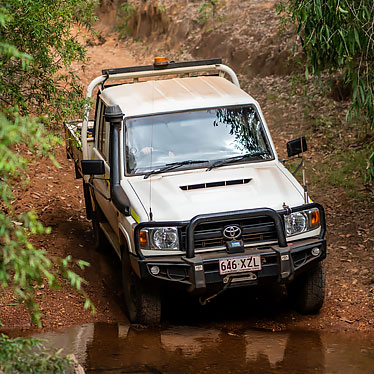 Health and safety
The safety of our workforce is our top priority. We seek to be an industry leader in safety at all times, and to create a workplace without fatalities, injuries or occupational diseases.
Community
Since our first visit to Aurukun in 2013, we have been committed to openly and transparently discussing the potential benefits and impacts of the project with the community.