We take a scientific approach to environmental management.
To eliminate, minimise or effectively manage potential impacts, we use or develop industry-leading practices.
Rehabilitation of mined land is part of our daily mining activities, to reduce our active mining footprint.
Minimising our footprint
At every site, we aim to effectively manage and rehabilitate the land we mine to minimise our active mining footprint. This helps to ensure the land is returned to self-sustaining native ecosystems, agricultural use or other suitable purposes.
We put significant work into rehabilitation and closure planning. The final land use design is done in consultation with our communities.
In some cases, we have been able to return land we've mined to a state better than we originally found it.
Rehabilitation and natural landform
We aim to return land to self-sustaining native ecosystems, agricultural use or other purposes that meet Government requirements and our communities' expectations.
Land and property
We own almost 450,000 hectares of land in New South Wales and Queensland and understand our responsibility to manage it in a productive and sustainable manner.
Air quality
Controls are in place to minimise and effectively manage dust from our mining operations.
Noise and vibration
Managing noise and vibration issues involves real-time monitoring, transparent reporting and emerging technologies to assess our performance.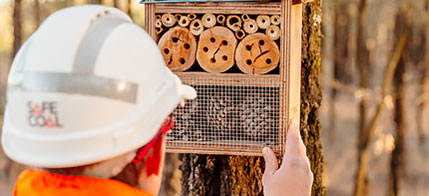 Biodiversity
Protecting threatened species and minimising mining impacts on biodiversity are a priority.
Final voids
We aim to minimise residual mine voids where practical, leaving them in a safe, stable, non-polluting and sustainable condition.
Blasting
Our surface operations adhere to strict protocols to manage blasting and minimise impacts on nearby residents.
Drinking water and contamination
We take every possible precaution to minimise and effectively manage potential issues related to drinking water near our mining operations.
Read more about sustainability
Health and safety
Our top priority is ensuring every person returns home safely at the end of their work day.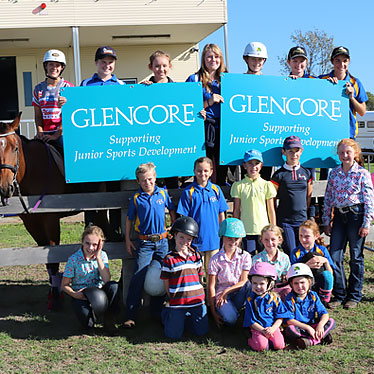 Community
We are committed to delivering lasting social and economic benefits in the communities in which we operate.