A group of miners set up tents at Mount Isa in the 1920s. Over the years, their numbers grew and one of the world's great mining operations began.
Today everyone at Glencore is grateful for the spirit displayed by these early pioneers. Their efforts led to Mount Isa Mines becoming Australia's largest mining company by 1955.
We are proud that our operations in North Queensland continue to provide significant direct employment and support for local and regional businesses, as well as the resources essential to so many diverse products around the world.
We are also proud of the many new technologies developed onsite that have revolutionised mining and smelting processes all over the world.
Read on to learn about the history that shaped who we are today.
Chance beginnings for Mount Isa Mines
In February 1923 while travelling across Queensland's dry Gulf Savannah, prospector John Campbell Miles happened upon one of the richest known zinc-lead seams in the world.
Miles' discovery led to the establishment of one of Australia's most iconic and enduring natural resources companies, Mount Isa Mines. It heralded the birth of a community that has prospered alongside our operations and remains central to our long-term success.
A highly mineralised environment
Miles became intrigued by what appeared to be mineralised outcrops by the banks of the Leichhardt River. Using a horse-shoeing hammer, he hacked off samples of dark coloured, unusually heavy stone and sent them to the Government assayer in Cloncurry. They were found to contain as much as 78% lead-silver.
Establishment of Mount Isa Mines
Over two months, Miles pegged out the 'Racecourse' lease in the area surrounding the outcrops. He named the larger outcrop 'Mount Isa', claiming 17 hectares that would become one of the most productive single mines in history.
On 19 January 1924, Mount Isa Mines Ltd was established—Australia's most distant mine from a coalfield or seaport.
Weathering the Great Depression
The region weathered the Great Depression remarkably well. The mine provided consistent work for a thousand men throughout the 1930s while a quarter of the male population in major cities was plunged into unemployment and poverty.
By the late 1940s, workers at Mount Isa Mines could earn up to three times the average wage of men in Brisbane or Melbourne.
During the early years, the company focused on zinc-lead-silver production with a brief period of copper production in the 1930s and 1940s to contribute to the nation's World War II effort. Parallel production of zinc-lead-silver and copper did not begin until 1953.
A commodity expansion in the early 1950s saw another influx of people settle in Mount Isa. Many were post-war immigrants and, for them, Mount Isa became a beacon of hope, an opportunity to rebuild a world away from their war-ravaged European homelands.
With the pioneering spirit required to make the most of the opportunities the growing mining company presented, these new additions to Mount Isa's mining fraternity were welcomed with open arms. Their legacy is still seen in Mount Isa's rich and culturally diverse community today.
Revolutionising global mining and smelting processes
By 1955, Mount Isa Mines had become the largest mining company in Australia. In the following years, many new technologies were developed onsite that revolutionised mining and smelting processes all over the world.
Townsville copper refinery
Our copper refinery opened in 1959, launching Townsville as a 'Refinery City'. This followed the proving of substantial copper ore reserves in the lodes operated by Mount Isa Mines.
Full transport network
Townsville was selected as the refinery's location for its variety and availability of transport services. Railway connections could transport copper to southern manufacturing facilities and Townsville Port enabled overseas export.
Land was acquired at Stuart, Townsville, in September 1956 and a three-year project commenced to design, construct and commission the refinery. On 2 October 1959, Townsville Copper Refinery was opened by the Premier of Queensland, Mr GFR (Frank) Nicklin.
Revolutionising copper refining
There have been significant advancements at the refinery over the past 60+ years. The Isa Process Technology was developed in 1978, revolutionising the copper refining world. It replaced copper cathode starter sheets with stainless steel sheets, transforming an extremely labour-intensive process through mechanisation for the first time.
From producing 40,000 tonnes per annum of refined copper in 1959, the refinery can now produce up to 300,000 tonnes per annum.
Port of Townsville operations
Mount Isa Mines has been a customer of Townsville Port since operations began more than 90 years. Throughout this time, we've been one of the Port's largest clients, exporting to markets including Asia, Europe and North America.
Glencore acquired Mount Isa Mines in May 2013. Product from Mount Isa Mines, Ernest Henry Ming and Copper Refineries Pty Ltd initially continued to be loaded to ship across Berth 7, which served the port since 1913.
Our Berth 8 facility was commissioned in 2015, helping secure the long-term export future for Glencore and third-party mineral concentrates and fertiliser products from Queensland's north-west region.
Jointly funded by the Port of Townsville, Glencore and Incitec Pivot, the $85 million berth delivered two-and-a-half times more shiploading capacity, greater berth efficiency and significant improvements in our environmental performance.
Queensland Metals
Glencore has owned and operated our North Queensland operations since 2003, and in 2020 the Mount Isa operation, Copper Refineries Pty Ltd and Glencore Port Operations became collectively known as Queensland Metals.
Read more about Queensland Metals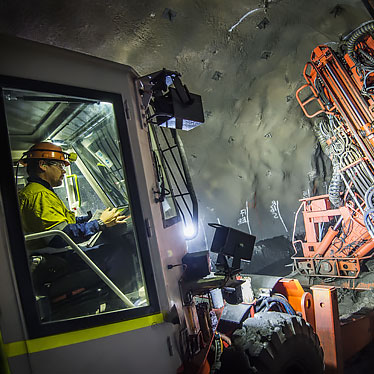 Our operations
Our North Queensland operations include Mount Isa Mines, Copper Refineries Pty Ltd and Glencore Port Operations.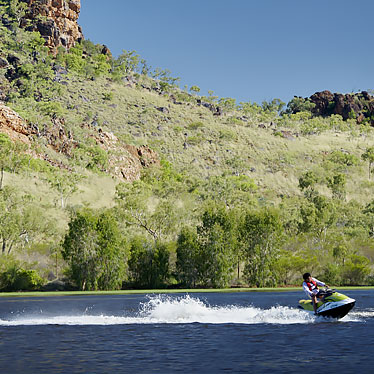 Our regions
The regions in which we operate in North Queensland are among the most liveable mining communities in Australia.