We are committed to delivering lasting social and economic benefits in the communities in which we operate.
Since 2006, we've invested more than $90 million in partnerships across New Sout Wales and Queensland.
We support community groups and events, in large partnerships and small community based projects – all done voluntarily, over and above regulatory requirements.
Significant contributions
We are committed to supporting the communities that host our operations.
We do so through active engagement, and by building partnerships that can deliver improvements to:
Education

We sponsor improved educational outcomes in local and regional communities throughout Australia.

Health

We contribute to programs and facilities that encourage healthy lifestyles and better health care.

Environment

We partner innovative, impactful and collaborative projects which contribute to a healthy environment.

Identified local need

We consult with local groups to identify and support ventures that improve community wellbeing.

Enterprise development

We support initiatives and programs with the potential for long-term economic community growth.
Additional needs are identified in community planning at a local or regional level.
Building the capacity of our communities and making meaningful change include supporting education/training, enterprise development and economic diversity initiatives.
Related insights and stories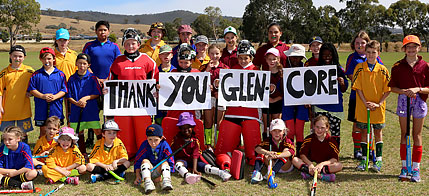 Community Investment Program
Glencore Coal's Community Investment program is about creating long-term change by building capacity in the communities in which we operate. See the partnerships and programs we've supported in recent years.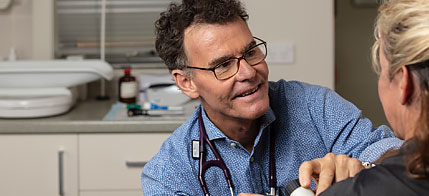 Mudgee4Doctors
Over the past six years, we've attracted more than 11 new doctors to serve the Mudgee community. We're proud to say the program has been a great success and helped to establish a similar project, Clermont4Doctors, in Queensland.
Stakeholder engagement
Building relationships and communications based on integrity, cooperation, transparency and mutual benefit is important to us.
This commitment extends to our people, customers, suppliers, governments and the wider community.
We have the courage to do what's right, even when it's hard. We do what we say and treat each other fairly and with respect.
Glencore operations provide grievance and conflict resolution processes for the community to raise concerns and provide feedback.
Indigenous engagement
We acknowledge Aboriginal and Torres Strait Islander peoples as first Australians and respect their rights and interests in Australia's lands and waters.
We recognise the unique relationship of Indigenous peoples with the environment. We engage in good faith negotiation, seeking relationships based on respect, meaningful engagement, trust and mutual benefit.
Our vision is to develop and maintain genuine sustainable partnerships through:
open communication
cultural heritage awareness and management
education and skills development
employment opportunities
community development programs.
The communities close to our operations are our neighbours, our business partners and our workforce, both current and future.
Working in collaboration with our communities, we can maximise the positive benefits of our activities and avoid or minimise potential negative impacts.
Gulawa Scholarship Program
Galuwa Scholarship Program
We've provided almost $2 million for 130 scholarships into this valuable program to help Indigenous students realise their potential through the Galuwa Scholarship Program, a unique partnership with the New South Wales Department of Education.